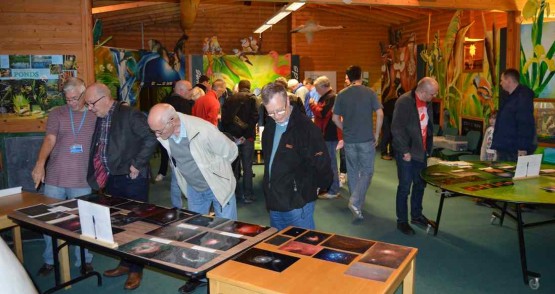 It is that time of the year again, the Sunderland Astronomical Society's Astrophotography Competition will held on Sunday 15th May 2016, from 7:00 pm, where the best of our SAS astrophotography images will be displayed and voted on at this competition event.
 
Traditionally, this is our end-of-season meeting and consequently enjoys something of a more relaxed atmosphere.
This year there will be 2 categories on Solar System and Deep Sky,  and 3 skill levels: in beginner, intermediate and advanced, and a winner and runners-up photo will be voted on for each category & skill level.
For example:
Solar System: Beginner;
Solar System: Intermediate;
Solar System: Advanced;
Deep Sky: Beginner;
Deep Sky: Intermediate;
Deep Sky: Advanced.
Skill Level Key :
Beginner: Less than/equal to 1 year astrophotography experience;
Intermediate: Between 2 – 3 years astrophotography experience;
Advanced: Greater than 3 years astrophotography experience.
The winners will receive prizes & the highly prized SAS Astrophotography certificates,
& the runner-up will receive the highly prized certificates.
To submit your photos for the competition, bring them with you on the night of the competition or submit them to our chairman at chairman@sunderlandastro.com before the event.
Details