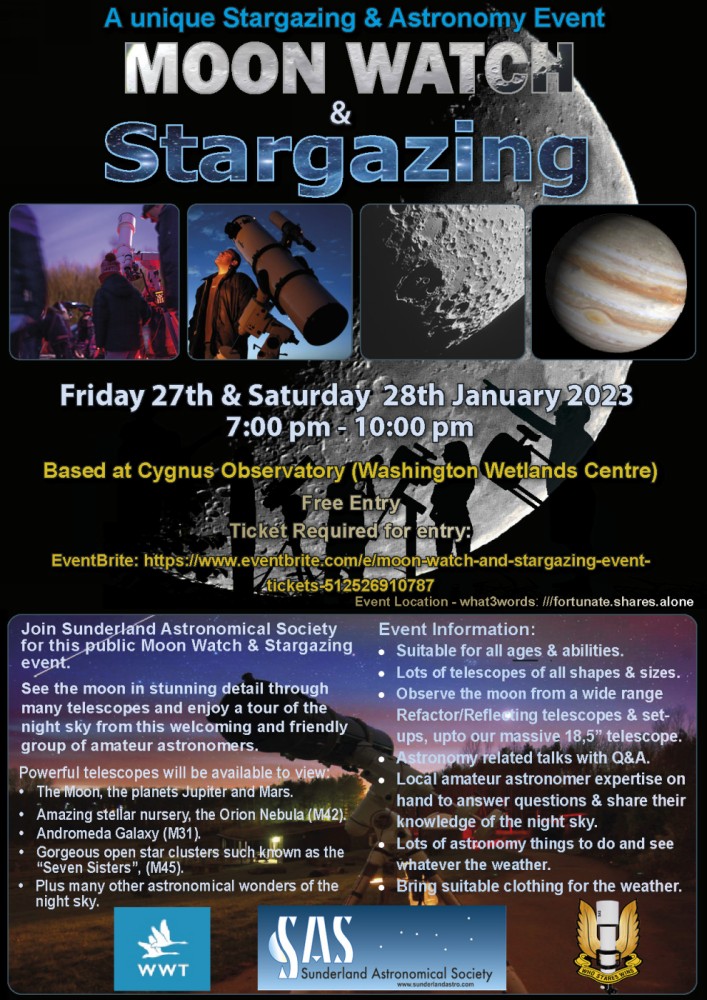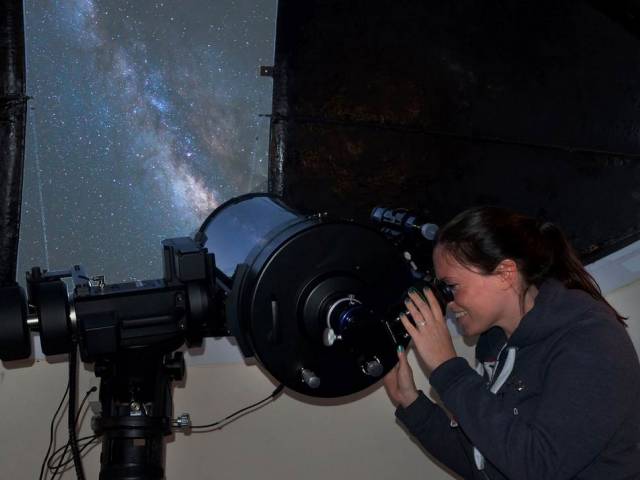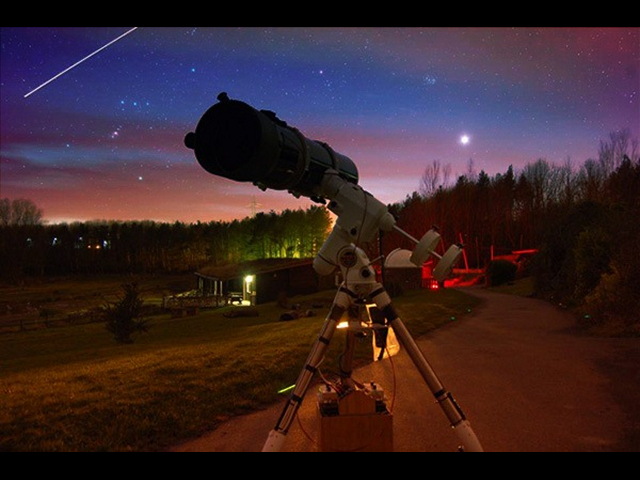 Back by popular demand, Sunderland Astronomical Society are will be hosting a unique Moon Watch and Stargazing event at our base of operations (Cygnus Observatory and Washington Wetlands Centre).
Join Sunderland Astronomical Society for this public Moon Watch & Stargazing event.
See the moon in stunning detail through many telescopes and enjoy a tour of the night sky from this welcoming and friendly group of amateur astronomers.
Date: Friday 27th & 28th January 2023.
Time: from 7:00 pm – 10:00 pm.
Entry:

Free Event – Pre-Book Tickets

on Eventbrite
COULD PARTICIPANTS PLEASE LET OUR Chair/Vice-chair KNOW ASAP IF YOU ARE INTERESTED IN ATTENDING AND WHAT ROLE, for e.g.
Name type of scope and mount would help with organising event.
For the related SAS group Facebook post, see link.
We need as many SAS members astronomers & volunteers to participate as possible with & without telescopes to support this event.
.
Powerful telescopes will be available to view:
---
The Moon, the planets Jupiter and Mars.
Amazing stellar nursery, the Orion Nebula (M42).
Andromeda Galaxy (M31).
Gorgeous open star clusters such known as the "Seven Sisters", (M45).
Plus many other astronomical wonders of the night sky.
Information & Activities:
---
Free Event

–

Pre-Book Tickets

on Eventbrite
Lots of telescopes of all shapes & sizes.
Enjoy a unique observing experience:

Observe the moon from a wide range Refactor/Reflecting telescopes & set-ups, up to our massive 18.5" telescope.

Astronomy related talks with Q&A.
Local amateur astronomer expertise on hand to answer questions & share their knowledge of the night sky.
Lots of astronomy things to do and see whatever the weather.
Bring suitable clothing for the weather
Moon Watch & Stargazing Event: Map - Directions