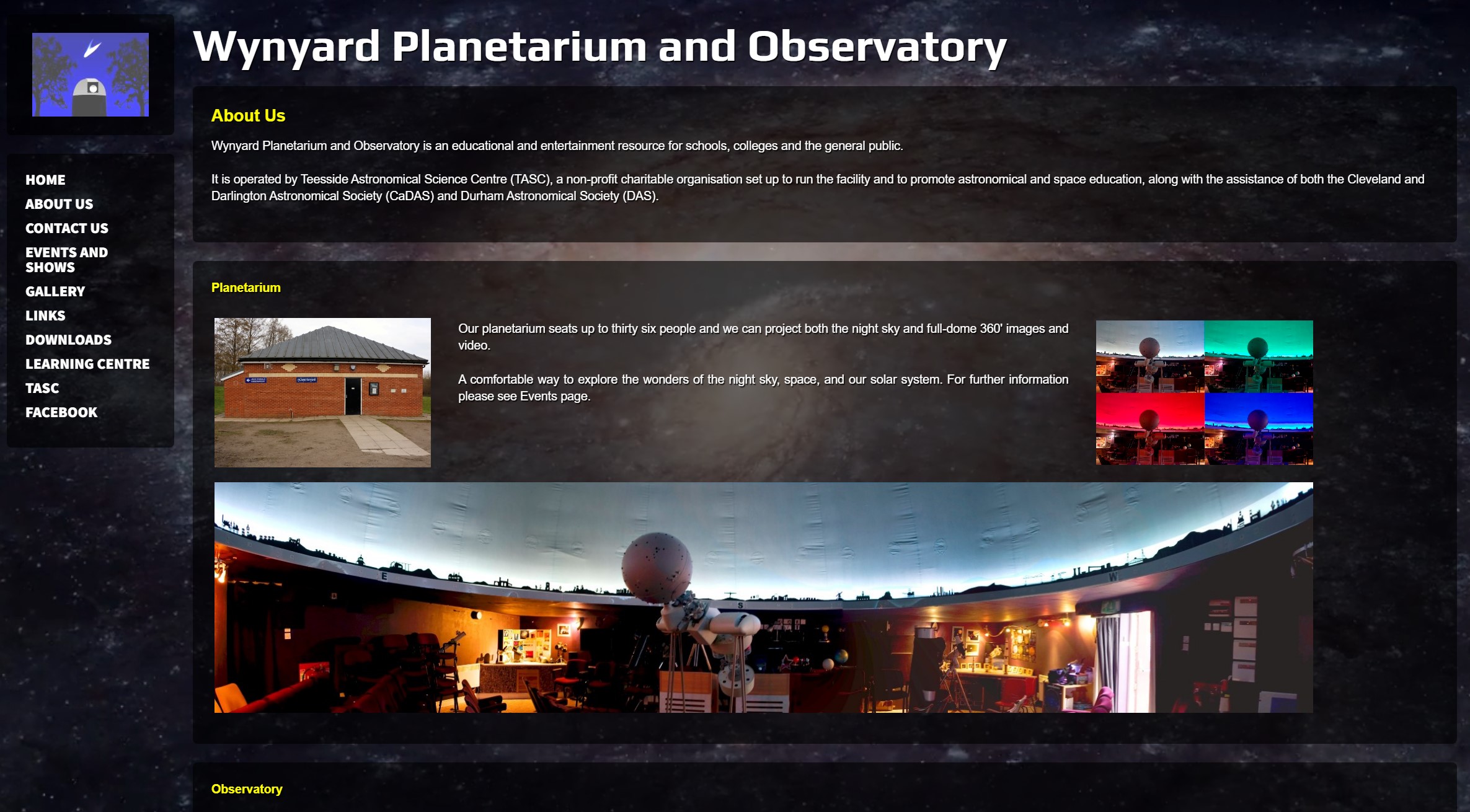 The Wildfowl and Wetlands Trust have a birdwatching event on Thursday 18th May so the centre will not be available for our usual meeting that day.
We have therefore decided to have a trip to Wynyard Planetarium and Observatory (http://www.wynyard-planetarium.net/) instead. Places are limited to 40, and members will need to make their own way there, however we should be able to arrange some car sharing from the overflow car park at the Wetlands.
Cost will be £2.00 per member, with the society covering the remainder of the entry fee for the show.
Full details are awaited from the planetarium but we expect a 7pm start time.
Places will be on a "first come first" basis, if you are interested please email the chairman@sunderlandastro.com address with your details.
When Where Who
Date: Sunday 18th May 2023,
Time: from 7:00 pm (Meet at Wetlands Centre over flow car park and car share).
Speaker: Wynyard Planetarium Speaker TBC
Venue: Wynyard Planetarium
Travel Location
What3Words:
///words.fines.theme
Google Map Location