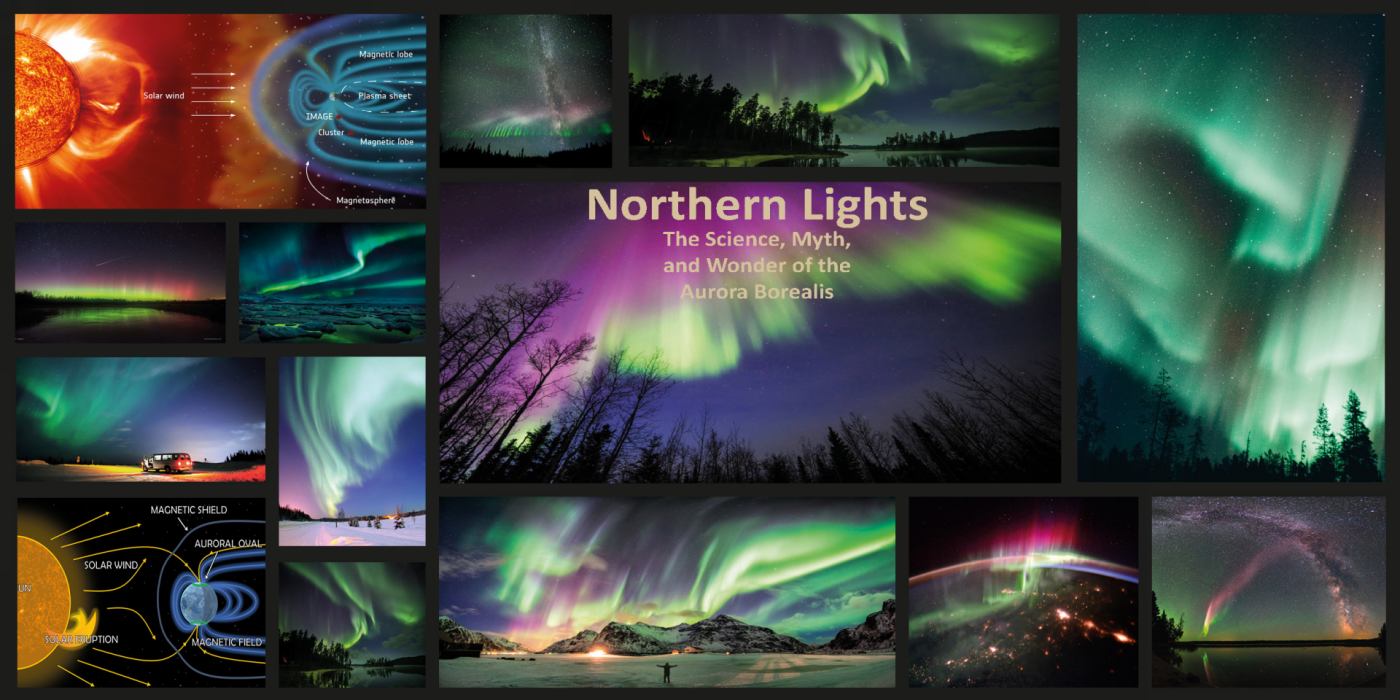 The Aurora Borealis (also known as Northern Lights) are magical and inspirational phenomena that grace the Northern night skies. What are they and how can you go hunting for them successfully?
Aurorae are now very well understood by physicists around the world but for thousands of years and for many communities, they played a part in religions, fairy tales and folklore.
Join us on a fascinating journey that begins with the history of the social and cultural impact of the Northern Lights through to our scientific understanding of the Aurora today.
Talks using Zoom
Due to current Washington Wetlands Centre pandemic group gatherings advice this month's talk will be taking place using Zoom Pro
Therefore if you interested in viewing and participating (i.e. Q&A) in this month's talk, please send an email request to zoom-meetings@sunderlandastro.com
Stating your:
Name
And if you are a current/potential SAS member (i.e. Single, Family, Concession, etc) or you have a just a general interest in the lecture(s)
We will be then send you details on How to join the Zoom video meeting for the SAS talk.
The requisites will be:
Meeting ID – 375 091 0450
Password Begins with "C*****"
When Who Where
Date: Sunday 20th March 2022,
Time: 7pm.
Speaker: Chris Duffy FRAS.
Venue: Via Zoom (due to pandemic social distancing restrictions at the Wetlands Centre – Zoom meeting joining instructions will be sent via our SAS email alert near the talk date).
Our speaker
Our speaker is Chris Duffy is the current chair and an active member of SAS and is a keen advocate on Astronomy outreach in the community.
Chris also works as a professional astronomer at the Battlesteads Observatory.
Chris is the astrophotography director at AstroVentures, an expert astrophotographer and astronomy teacher with a passion for Dark Sky objects.
A committee member of Sunderland Astronomical Society, Chris gives expert talks and presentations to society members and the public at the society's outreach events,
Chris has been specialising in deep sky astrophotography for the last 6 years and is recognised as an accomplished photographer of faint distant objects using long exposure techniques,
He is one of the lead astronomers at Battlesteads since it's opening in 2015 and hosts the monthly astrophotography courses at the observatory