Zoom Lecture: The Universe Through Tinted Glasses
About this event :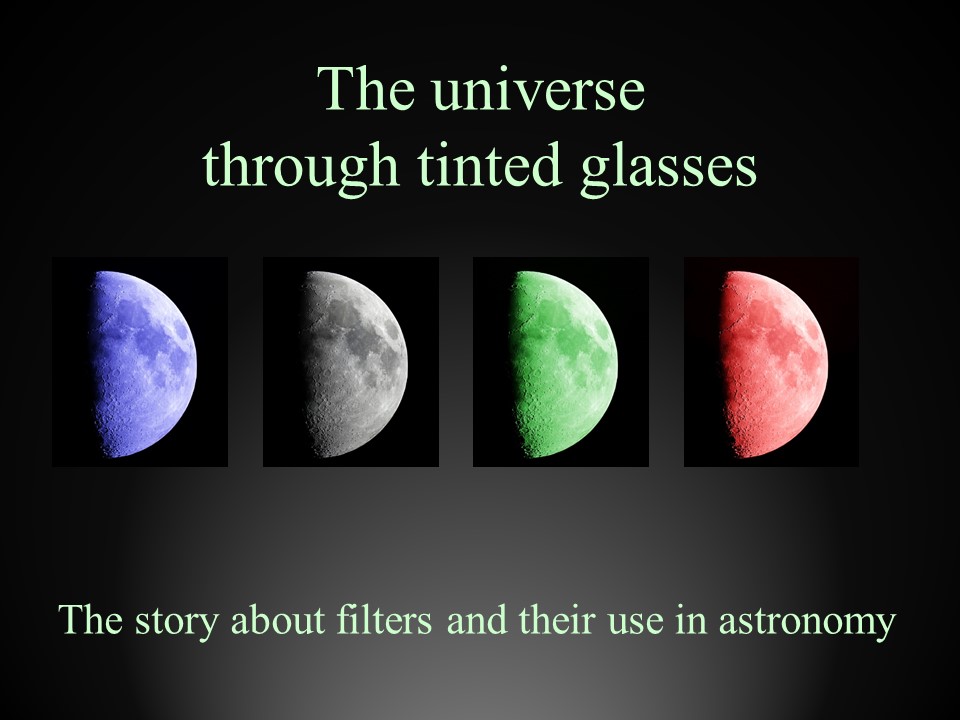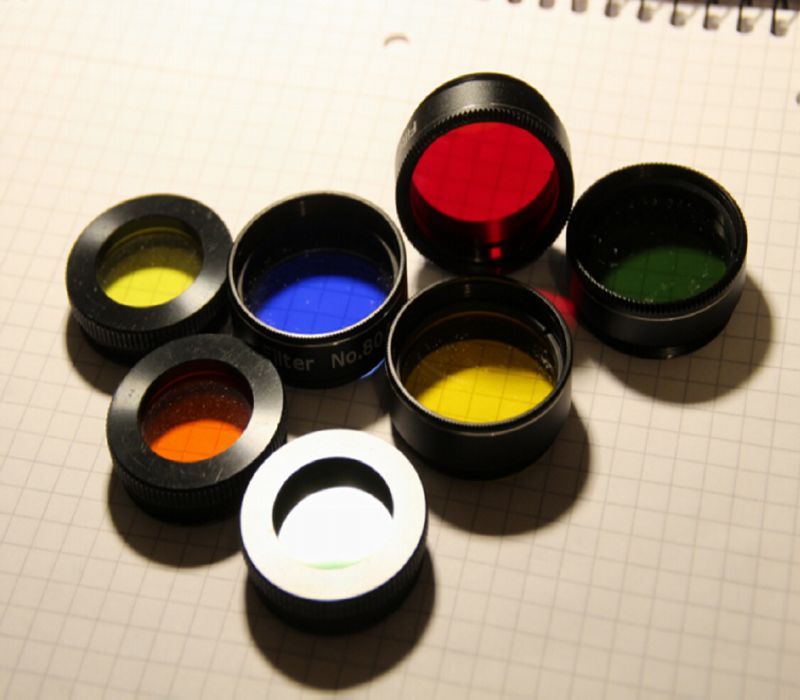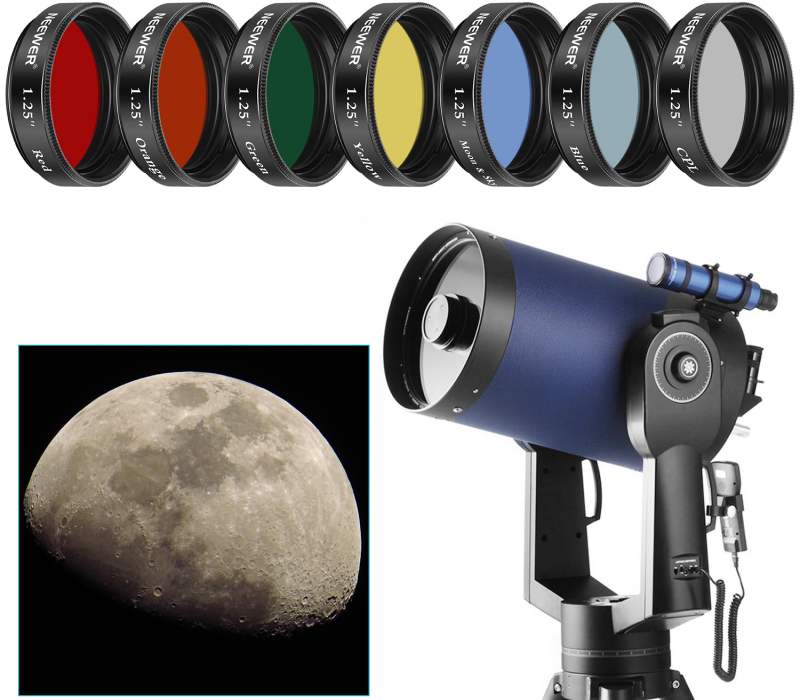 This talk is about filters and how they are used in astronomy.
Amongst astronomical equipment, filters are playing a bit of a shadow role with being small and quickly over- or underrated in their efficiency.
While solar filters are mandatory, other filters can prove to be very useful when knowing a bit more about them.
This presentation discusses the different types of optical filters available and shows how they work, providing some guidance which filters may be useful for which application.
Some Planetary Observation Colour filter examples:
Red 610nm longpass filter with steep absorption edge.
Filters the H-alpha line from the visible spectrum.
Blue and Green lights is almost completely filtered blocked increasing contrast between the light and dark bands on Jupiter and Saturn.
Most interesting filter to use for observing the polar caps of Mars.
An optimum filter for daily observation of all the planets.
Orange 570nm longpass filter:
Contrast enhancement for lunar and planetary observations at dusk.
Improves the detection of dark areas on Mars and penetrates the hazy atmosphere of Mars.
Shows more detail in the cloud bands of Jupiter and Saturn.
Suited for daytime observations of the Moon, Mercury and Venus.
Yellow 435nm Longpass filter:
Suppresses the secondary blue spectrum when using achromatic and half-apochromatic refractors (increasing image sharpness).
For visual and photographic planetary observations.
Enhances contrast between the belts on Jupiter.
Increases contrast of the lunar and Martian surface.
Green 500nm bandpass filter:
Provides the sharpest images with achromatic and refractors (eg double star observations.
Improves the visibility of CO2 Hoarfrost and ground fog on Mars.
Increases contrast between red and blue regions on Jupiter and Saturn.
Provides the best contrast for lunar craters Tyco, Copernicus and Kepler.
Light Blue 470nm bandpass filter:
For visual and photographic planetary observations.
To observe high clouds on Mars, enhances contrast of hazes on terminator of Mars (Violet Clearing).
Displays reddish structures darker, ideal for observing the red spot on Jupiter. Also shows Saturn rings better.
To monitor the structures in the atmosphere of Venus.
Highlights the fine details in gas tails produced by comets.
When Who Where
Date: Sunday 20th December 2020,
Time: 7pm.
Speaker: Dr Jurgen Schmoll (Durham University, Centre for Advanced Instrumentation) (SAS, DAS, CaDAS).
Venue: Via Zoom (due to pandemic social distancing restrictions – Zoom meeting joining instructions will be sent via our SAS text near the talk date).
Our speaker
Our speaker is Dr Jurgen Schmoll a is a member of Astronomer and Instrument Scientist based at the Centre for Advanced Instrumentation and in the Department of Physics, Durham University.
He is also an honorary member of the SAS, Secretary of DAS and chair of CaDAS)
Your host : Martin Kennedy