King-Con - at Stadium of Light
About this event :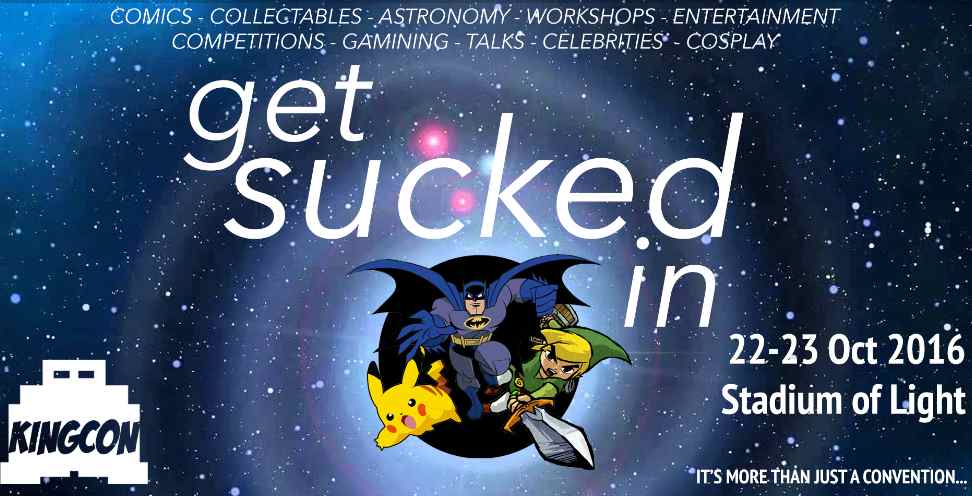 Sunderland Astronomical Society (SAS) have been invited to participate in the Kingcon Comicon Convention this year in/at the Stadium Of Light on the Saturday 22nd & 23rd October 2016.
Details are TBC, but here is what we have so far. There may be some solar observing outside and promoting astronomy & the society inside.
So if you have a telescope or not and just want to help out your society, contact:
visits-events@sunderlandastro.com or chairman@sunderlandastro.com for more information.
Event Details:
Saturday 22nd October & Sunday 23rd October
9am – 6pm (9am early bird-Standard entry 11am)
Stadium Of Light
Free Parking
Access to and from public transport near by.
SAS Access & Site location details, see below.
Information for SAS members participating at event 
Parking is at gate 1 to 6 for vendors/us. Doors open to the public from 9 am,  so get there before then preferably about 8.30am at the latest!
Go to Main reception and they will direct you from there.
Massive pre-thank you to all of you that are coming to help, you're all canny mint. We have a huge chance here to get our name out to thousands of people and tell them what we do.
HUGE REMINDER!!
You MUST wear your SAS membership pass and if you have any SAS branded clothes.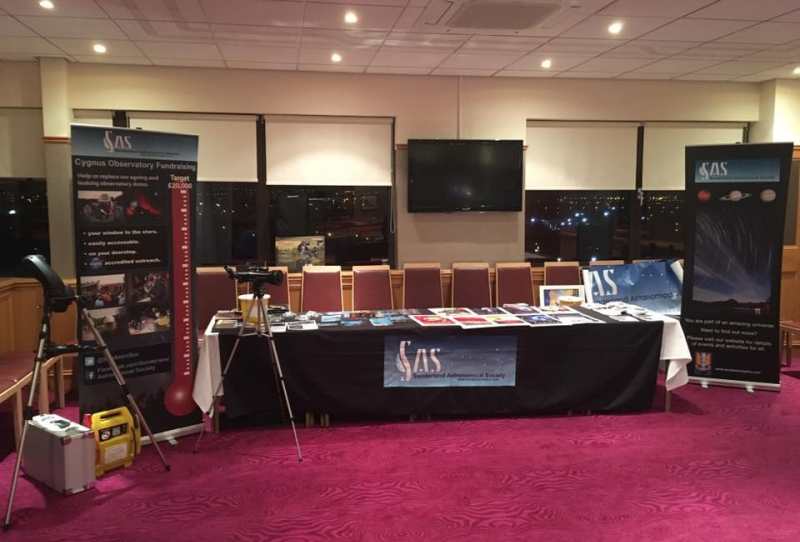 Partners
Working with Darlington College, Teeside University, Sunderland University, Kielder Observatory, Sunderland Astronomical Society, Centre For Life, Game, CEX, FabLab, Maker Space plus more to be announced!
Background
KingCon has ran in North East England since 2014 with sponsorship and support previously from Darlington College, Durham County Council, Ramside Hall, Esdevium Games, Poplar Tree Garden Centre, CEX, and more!
Following the success of the last 2 years of KingCon and complete sell out KingCon both years, this year we will be returning again, bigger and better than ever. Dark Matter Café, a new café concept with a vibrant theme of comics, expressive arts and computer gaming, brings KingCon to you in a whole new place, Sunderland's Stadium of Light!
Find out more about this year's KingCon by clicking here
Your host : Martin Kennedy