Kielder Forest Spring Star Camp
About this event :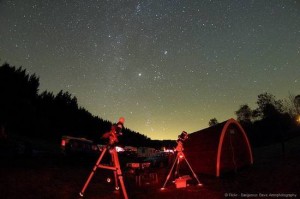 The Kielder Forest Spring Star Camp is a star party that starts on the 18th February 2015 until 23rd Febrary 2015.
It occurs twice a year once in the spring, usually in February/March organised by members of Sunderland Astronomical Society(SAS).
The Autumn Kielder Star Camp will take place 14 – 19 October 2015. Bookings will open late February.
For more information see our Kielder Forest Star Camp webpage or the external Kielder Forest Star Camp website that's run and organised by Lynn & Kev.
News Update (as of January 2015):
KIELDER SPRING STARCAMP 2015
The dates are 18 – 23 FEBRUARY 2015.  Bookings are now open.  If you need hard standing act quick!
Emails to our booking's guru Lynn Henderson on lynnhenderson@blueyonder.co.uk
Please note: we will not hold reservations without full payment at the time of booking.
For your diary – the Autumn Kielder Star Camp will take place 14 – 19 October 2015.  Bookings will open late February.
---
Work on Kielder Campsite
About £25,000 is now being spent on the campsite investigating the drainage, building a new warm room and creating about eight new hard standings ready for the Spring event.
Dark sky friendly lighting is also going to be installed on the toilet block so you can come when events are not on to enjoy the starry sky.
DID YOU KNOW? Kielder Starcamp takes place in Europe's biggest International Dark Sky Park?
What is more – we are located in the starriest part of the preserve, where light meter readings touch 21.7.
So it's worth stressing that all that is available now is tent pitches with no electric hook-up.
For the main day (Saturday), Richard Darn is sorting out vendors and lectures and more information will be provided ion due course.
Further information & Lat Long Coordinates for Sat Navs are given in Star Camp Link above.
Your host : Martin Kennedy