Visit To Cygnus Observatory
About this event :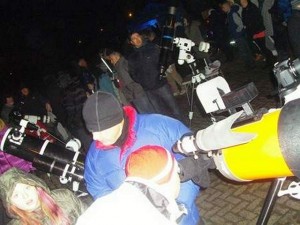 A number of  Cubs/Scouts Group(s) (i.e. 50 Cubs/Scouts + Cubs/Scout leaders) will be visiting the Cygnus Observatory on Monday.
Due to the size of the group (50+), we will require  quite a bit of help.
If any members are free (with/without a telscope) to help out it woud be greatly appreciated.
Be there from 6:00pm for setup. etc.
Please wear your SAS membership ID badges, it bieng a public event (if you do ot have one let us know).
This visit will include an astronomy related talk, possible demos and observing afterwards, if the weather is favorable.
We also require a volunteer to give a astronomy related talk, if anyone is interested please contact the chairman via chairman@sunderlandastro.com or via our Facebook group page.
Again, any help from our SAS members to support our club is very welcome, with or without telescopes.
Your host : Martin Kennedy