Sunderland Astronomical Society's Astrophotography Competition
About this event :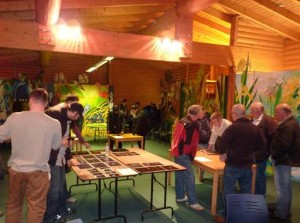 It is that time of the year again, the Sunderland Astronomical Society's Astrophotography Competition will held on 
Sunday 18th May 2014, from 7:00 pm,
 where the best of our SAS astrophotography images will be displayed and voted on at this competition event.
Traditionally, this is our end-of-season meeting and consequently enjoys something of a more relaxed atmosphere.
At the moment there will be three main categories on Solar System, Wide field, Deep Sky in beginner and advanced classes.
For example.:
Solar System : Beginner;
Solar System : Advanced;
Wide field : Beginner;
Wide field : Advanced;
Deep Sky : Beginner;
Deep Sky : Advanced;
and a winner and runners-up photos will be voted on for each category class.
The winners will receive prizes & the highly prized SAS Astrophotography certificates,
& the runners-up will receive the highly prized certificates.
Note 1
: To submit your photos for the competition, bring them with you on the night of the competition or submit them to our 
chairman
 before the event.
Each submitted photo should be a printed photograph of your astronomical object/image with the following information on the back of each photo.
Category;
Class, i.e. Beginner or Advanced;
Name of your astronomical object, associated identifier (for e.g. Orion Nebula, M42);
Your name;
Your contact details", if required.
Note 2: It has been decided that the astrophotography competition this year will be open to Sunderland Astronomical Society members only.
So if you are not currently a SAS member and would like to submit your astro photos you will need to join &  fill out an application form and bring it with you on the night or join before the event.
A selection of the winning & runner-up astrophotographers images and certificate presentations will be shown website after the competition below:
The best of luck to all astro photo entries.
Your host : Martin Kennedy