We have done it!
SAS completed charity ride of 45 km,  with guts and determination, true grit and negotiating some grueling climbs from Derwent reservoir on SAS's Tour de C2C completed,  well it was part of the C2C.
Charity ride competed in under 4 hours (inclusive of pit-stops and meal break).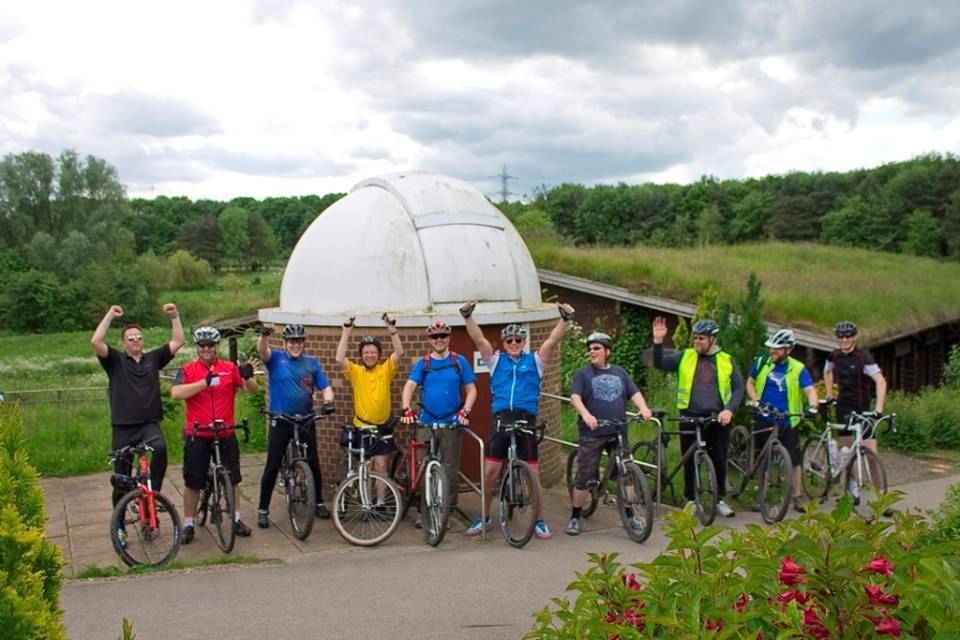 Just to let everyone know that the text campaign for the bike rid for the bike ride has raised £180 so far including gift aid! Not bad.
Certain members have raised another £255 in personal sponsorship to add to that and we believe a couple of others have raised over £100 each so looks like the ride was worthwhile. So all well done!
So unofficial figures estimate around £700 raised so far for the Cygnus Observatory!
As it was so successful, it may become an annual event.
Well done to all.
PS: A big thank you also needs to go to our invaluable support team,  Harry and Karen in the support car and Karen for the tour's photos. It was all very much appreciated.
[portfolio_slideshow id=1297]