SAS Lecture: Now you see it, now you don't
About this event :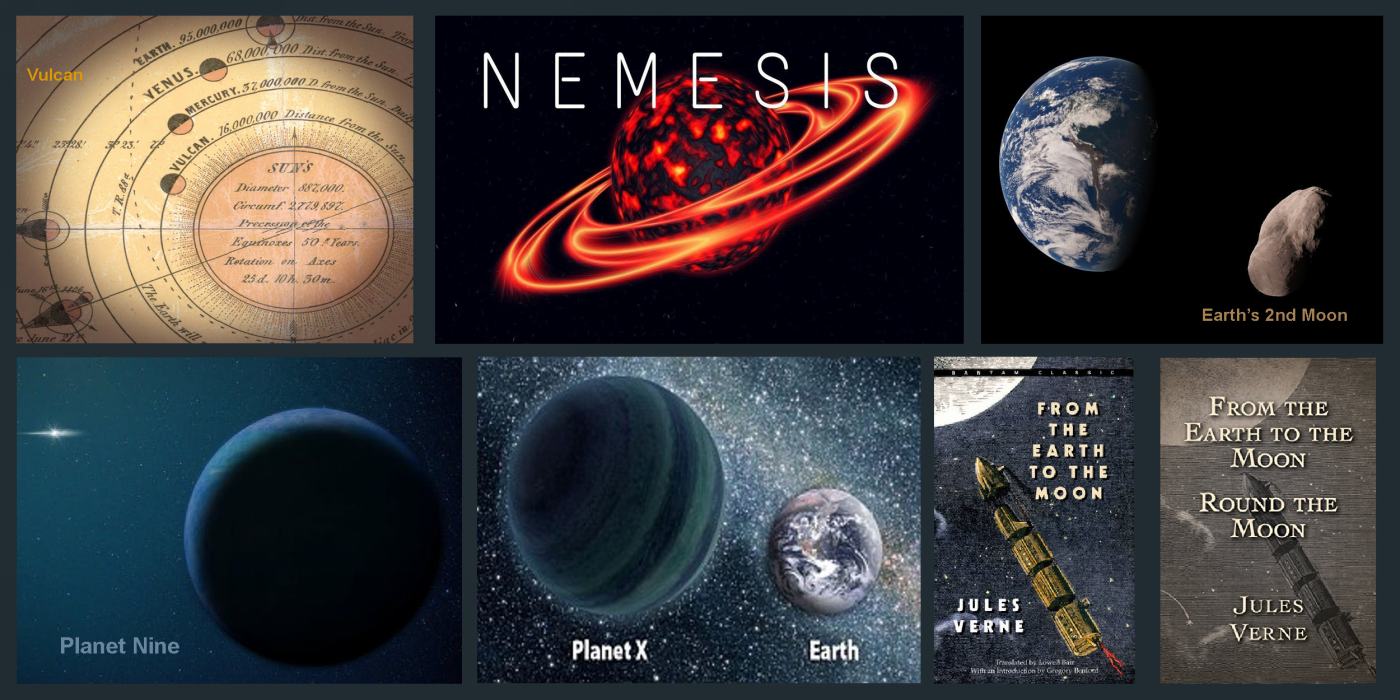 The search for Vulcan (not that one!) and other solar system enigmas
The history of astronomy is littered with 'sightings' of objects that subsequently turned out not to exist. Some of these observations were from reputable observers. What was going on? In this talk, Ann will describe several examples including the famous intra-Mercurial 'planet' Vulcan.
In this talk Dr Ann Bonell will talk about hypothetical solar system objects that do not exist.
For example, a hypothetical solar system object is a, planet, natural satellite or similar body in our Solar system who existence is not known, but been inferred from observational scientific evidence.
Some examples are:
Planet Vulcan that was thought to exist between the Planet Mercury and the Sun.
Earth's second moon
Planet X
Nemesis – Red dwarf or brown dwarf start beyond Oort Cloud
Planet Nine
When Where Who
Date: Sunday 18st September 2022,
Time: 7pm.
Speaker: Dr Ann Bonell, President of Leicester Astronomical Society.
Venue: At the Washington Wetlands Centre (discovery Room ) and Via Zoom.
Our speaker
Dr Ann Bonell, President of Leicester Astronomical Society.
Other Talks on:
Ladies of the Night
The Astronomers Royal
Whatever happened to the astronauts
Percival Lowell and the canals of Mars
Edwin Hubble
The Calendar
The talk will held at the Washington Wetlands Centre (Discover Room) on Sunday and will run via Zoom .
If you haven't been in a while why not come along.
Talks at the Wetlands and via Zoom
Talks at Wetlands Centre
The SAS is planning to run this lecture from the our base of operations Washington Wetlands Centre (in the usual Discovery Room) and via Zoom.
Suitable hand sanitisers will be located in the room and at the our observatory.
Talks via Zoom
Due to current Washington Wetlands Centre pandemic group gatherings advice we have previously run SAS lectures via Zoom Pro which has worked quite successfully.
This has also enabled the society to widen our scope of speakers and to contact and deliver talks from SAS speakers/professional astronomers from further afield nationally and internationally.
We aim to continue this capability depending upon the circumstances and/or location of the speaker for the talk.
Zoom Access
Therefore if you interested in viewing and participating (i.e. Q&A) in this month's talk, please send an email request to zoom-meetings@sunderlandastro.com
Stating your:
Name
And if you are a member or if you have a just a general interest in attending our lecture(s)
We will then send you details on How to join the Zoom video meeting for the SAS talk.
The requisites will be:
Meeting ID – 375 091 0450
Password Begins with "C*****"
Your host : Martin Kennedy