SAS Astroboot
About this event :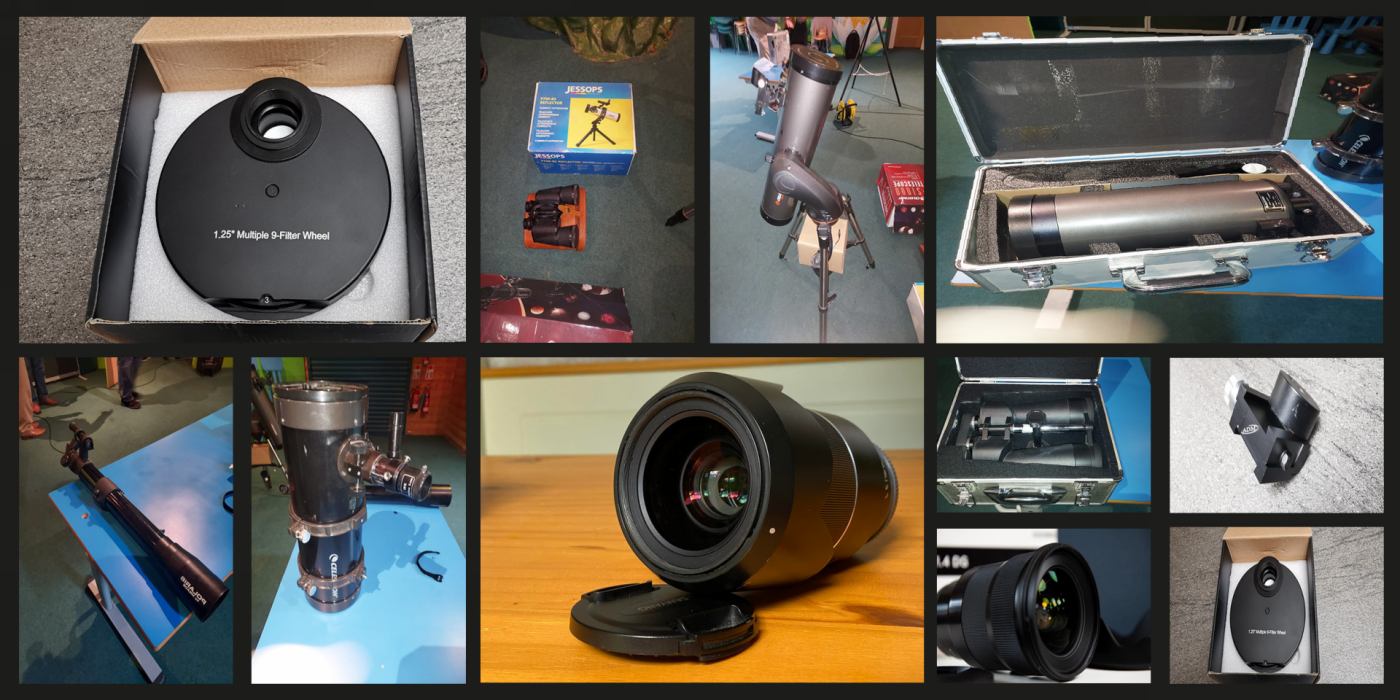 Astro Boot.
Come down to the Wetlands Centre and sell your unwanted astro gear.
You can post you items for sale on our related FB pages.
We have accumulated a lot of astro gear over the over the last few years and we're running out of space. We're therefore holding an Astroboot sale on Sunday 28th August.
The society equipment will be very competitively priced and we may auction some of the popular items. We intend to post details of some of the larger items here over the next couple of weeks.
This is open to all, not just members so come and grab a bargain.
Additionally everyone is welcome to bring their own equipment if they have anything they're wanting to sell, so get sorting out that gear you never use that might be just what someone else needs.
There are few rules:-
Only Astronomical and photographic equipment can be sold, so please don't try to sell your car, cooker or sofa, (or wife or husband).
All items will be sold as seen without warranty.
Society equipment will be sold for cash at the point of sale.
Private sales between attendees are a private agreement between the parties involved and the society will not become involved in disputes.
When Where
Date: 28th August 2022,
Time: 7pm.
Venue: Will take place at the Cygnus Observatory (WWC Discovery Room).
Your host : Martin Kennedy