Moonwatch & Stargazing Event at Cygnus Observatory
About this event :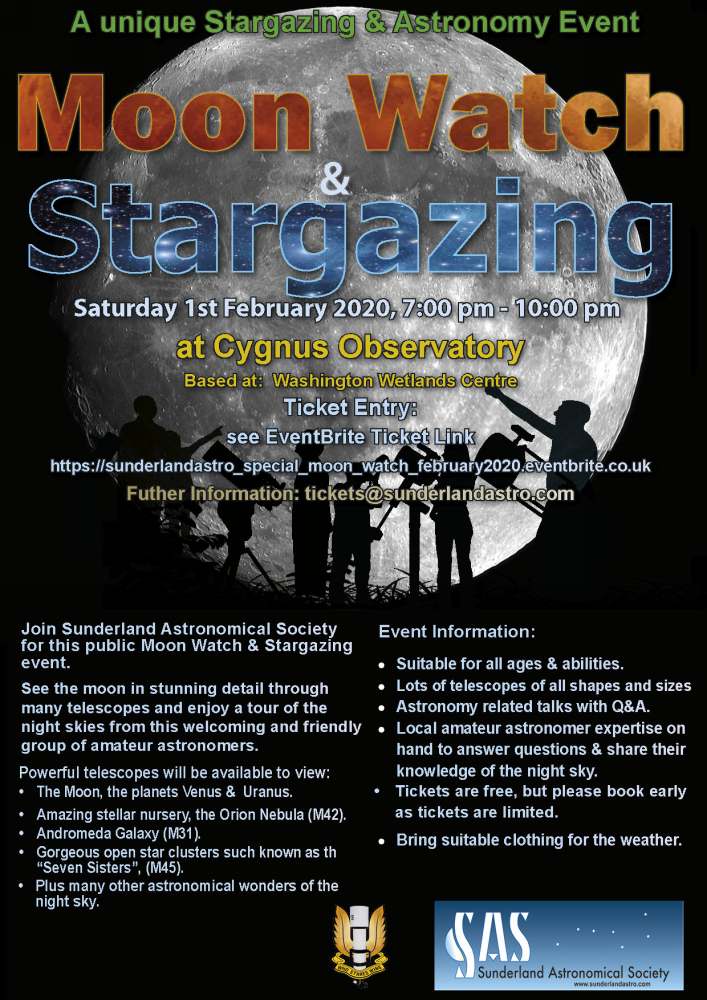 Visit the Cygnus Observatory based at the Washington Wetlands Centre for an evening dedicated to our nearest celestial neighbour.
See the moon in stunning detail through many telescopes and enjoy a tour of the night skies from this welcoming and friendly group of amateur astronomers.
Powerful telescopes will be available to view:
The Moon.
Amazing stellar nursery, the Orion Nebula (M42).
Andromeda Galaxy (M31).
Amazing open star clusters including the spectacular "Seven Sisters", (M45).
Plus many other astronomical wonders of the night sky.
Date: Saturday 1st February 2020.
Times: from 7:00 pm – 10:00pm.
Price: Free Entry (Ticket Booking required)
To control numbers at this event this is a ticket event which can be booked through the Eventbrite webpage.
Event size: 300, so book your tickets asap!
Ticket Link https://sunderlandastro_special_moon_watch_february2020.eventbrite.co.uk
If good weather this event will be a sell out, so book your ticket(s) to reserve a place and avoid disappointed
Join local astronomers from across the North East for a fun night of assorted astronomical treats at the several sites at Cygnus Observatory based at the Washington Wetlands Centre.
Participants:
SAS members: who are participating in this event, please contact the SAS chairman, whether you have telescope or would just like to help out/support the event in any way asap.
We need as many SAS members astronomers & volunteers as possible with & without telescopes to support these events.
Event Information:
Suitable for all ages & abilities.
Lots of telescopes of all shapes and sizes.
Moon related related talks:

Moon's history, the Earth and Moon as a system.
Man's exploration of the Moon.

Local amateur astronomer expertise on hand to answer questions & share their knowledge of the night sky.
Tickets are free, but please book early as tickets are limited.
Bring suitable clothing for the weather.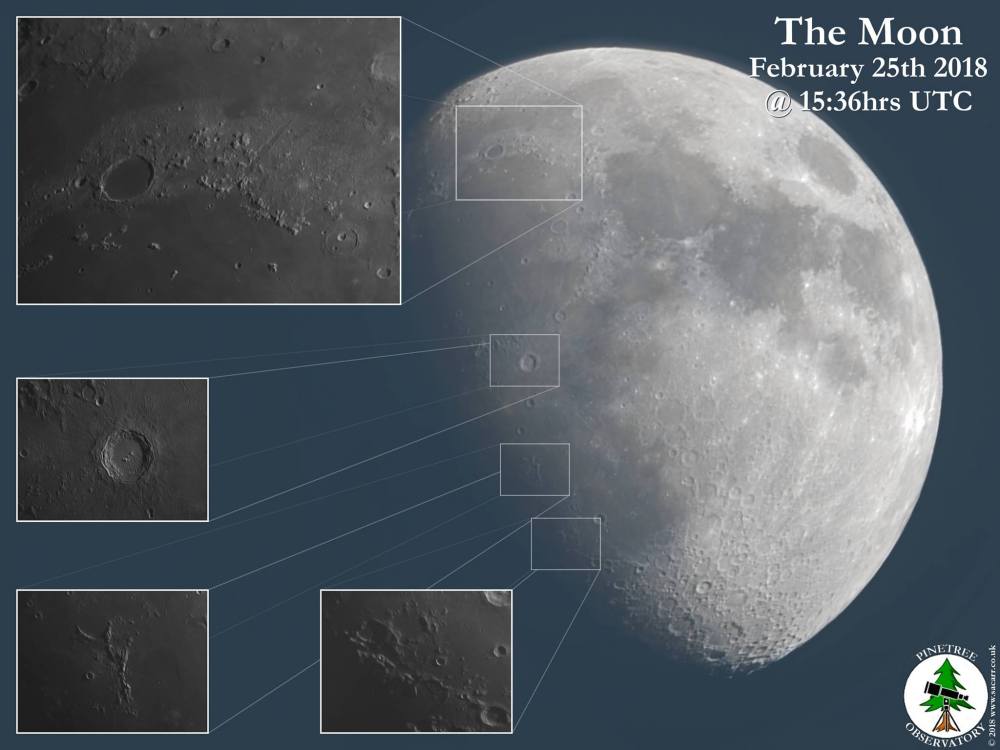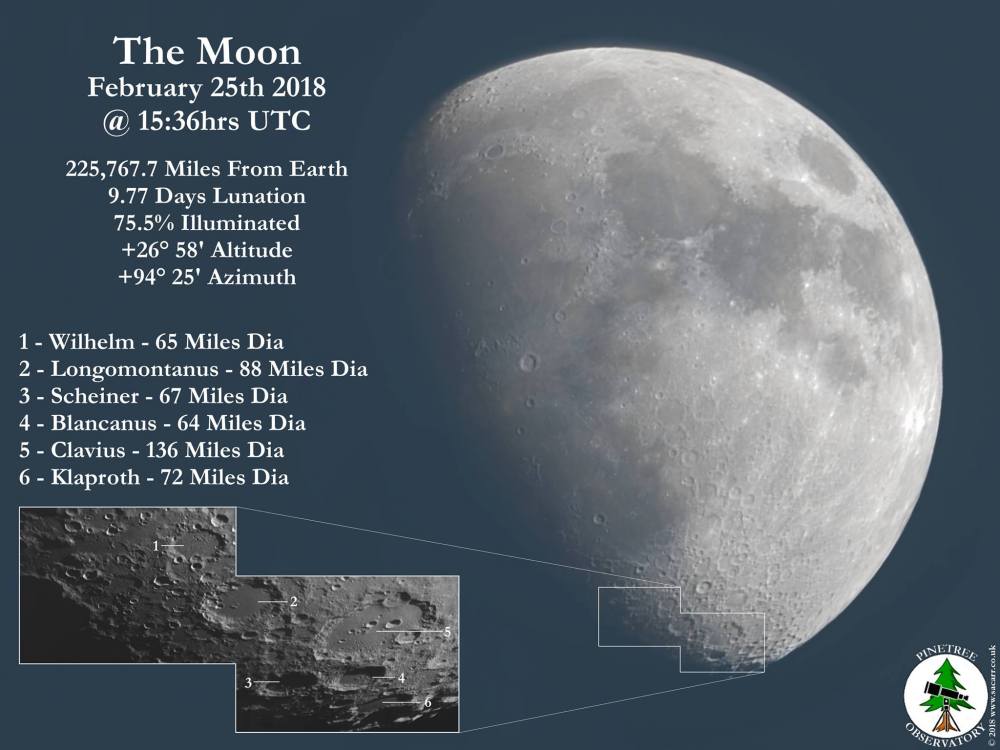 Your host : Martin Kennedy