SAS Water Rocket Competition 2018
About this event :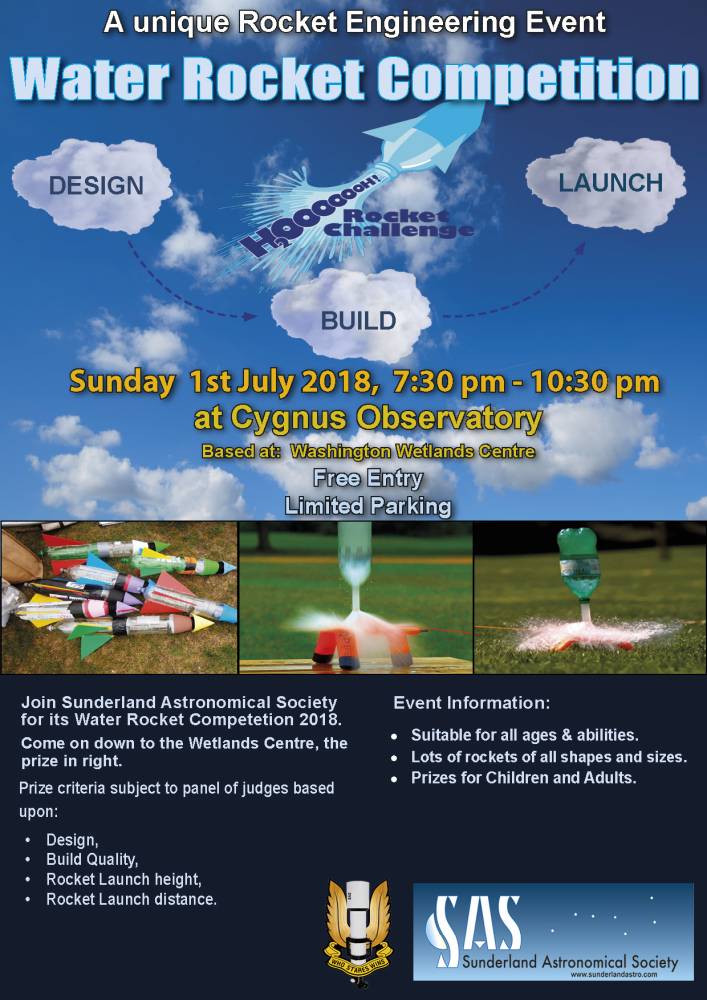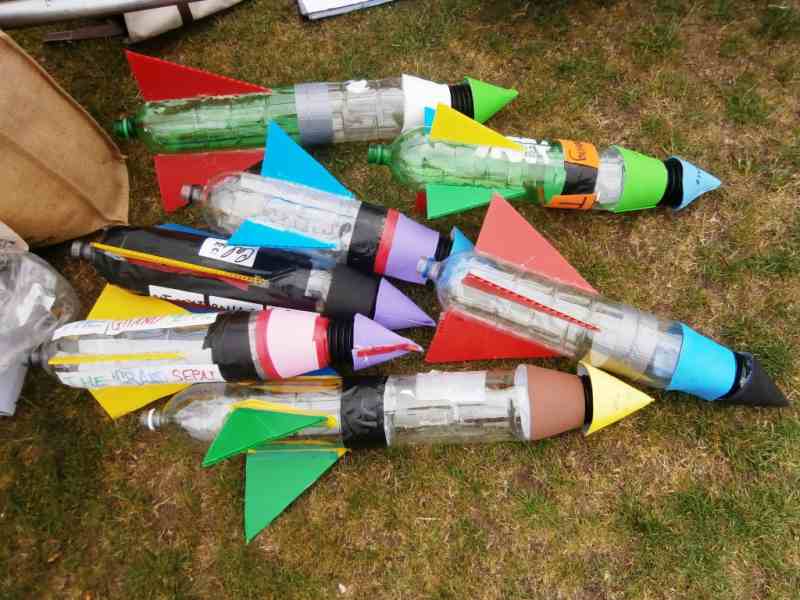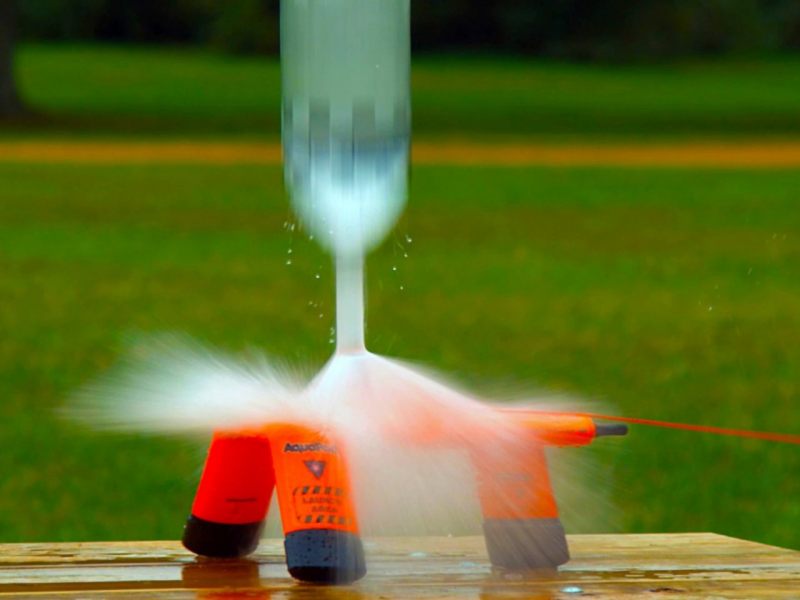 Back by popular demand the SAS's annual Water Rocket Competition Is being held on Sunday 1st July 2018 from 7:30 pm .
Join Sunderland Astronomical Society for its Water Rocket Competetion 2018.
Come on down to the Wetlands Centre, the prize in right.
Prize criteria subject to panel of judges based upon:
Design,
Build Quality,
Rocket Launch height,
Rocket Launch distance
When, Where:
Date: Sunday 1st July 2018,
Time: From 7:30 pm until 10:30 pm,
Venue: Will take place at at our Observatory and base of operations the Washington Wetlands Centre.
The event is free to attend (members, invited guests).
There is usually lots of rockets of all shapes and sizes at this event, so if you are a prospective/new member that's no problemo.
Your host : Martin Kennedy