Killhope Leadmine - Stargazing Event
About this event :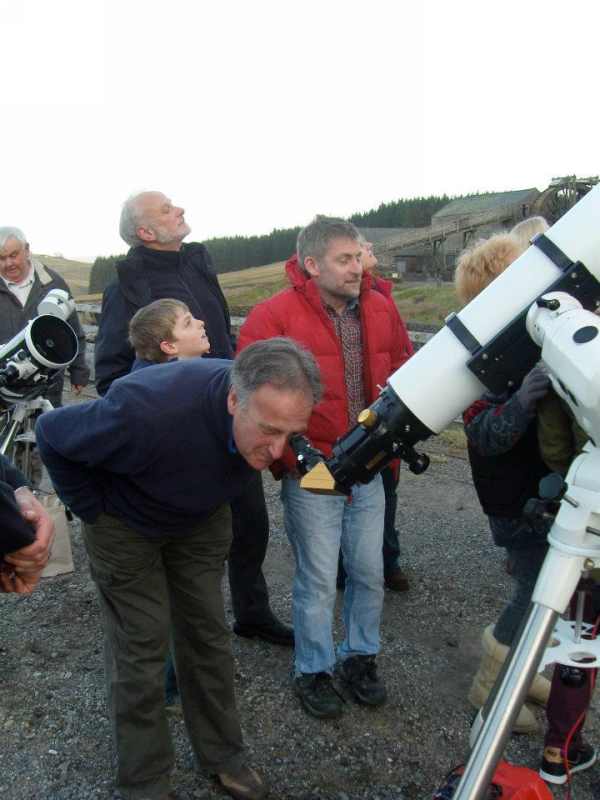 Sunderland Astronomical Society are will visiting Killhope lead mine Museum.
Date: Thursday 26th October 2017.
Time: from 6:00 pm.
Entry: Free (Contributions to SAS fundraising nonetheless welcomed).
Killhope is a multi-award winning 19th century mining museum in the centre of the North Pennines Area of Outstanding Natural Beauty (AONB), where you can experience the life and work of the lead mining families of the North Pennines.
Format: Possible demos, possible society astro-image slideshows and observing afterwards, if the weather is favorable.
Any help from our SAS members is very welcome, with or without telescopes.
Powerful telescopes will be available to view:
---
The planets Uranus, & Neptune.
Globular cluster, Open Galaxy Clusters, Double Clusters(NGC 869/884)
Amazing stellar nursery, the Orion Nebula (M42).
Andromeda Galaxy (M31)
Gorgeous open star clusters such as "The Seven Sisters" (M45).
Plus many other wonders of the night sky.
Entry: Free.
All proceeds go directly to the SAS fundraising.
Contributions to Society fundraising nonetheless welcomed.
Information & Activities:
---
Suitable for all ages.
Telescopes of all shapes and sizes
Supported by the North East's largest astronomical society.
Lots to see and do.
Interactive presentations with Q&A.
Expertise & advice from local SAS astronomers.
Astro related Videos, Slideshows and Demonstrations.
Stargazing friendly torches to buy

Plus lots of other society related merchandise to buy

Refreshments available to buy.
Bring suitable clothing for the weather.
Your host : Martin Kennedy