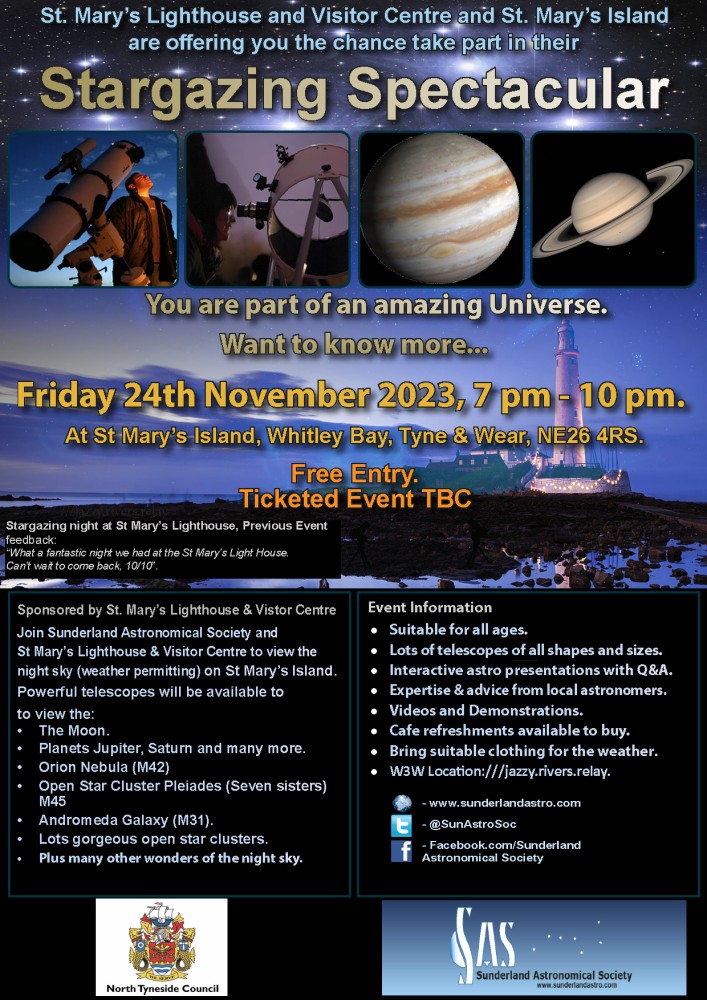 SAS have been invited by North Shields Customer First Centre (i.e. the North Tyneside Libraries) to participate in this event: observing, talks & SAS stuff at St Mary's lighthouse on Wednesday 24th November 2023.
Date: Wednesday 24th November 2023.
Event Times: 7 pm to 10 pm.
Location: St Mary's Island causeway, Whitley Bay. NE26 4RS. (W3W: ///jazzy.rivers.relay)
---
The causeway opens from 5 pm.
Drive onto St Mary's Island to unload your Astro kit and report in at the main car park.
Society Participant Car park fees can be reimbursed.
There will be a astronomy related talks upstairs in the building next to the lighthouse there is a conference room.
There will be SAS leaflets, merchandise and promotional material for people to take away with them.
We need as many SAS members astronomers & volunteers as possible as this can be a big event, with & without telescopes to support this event.