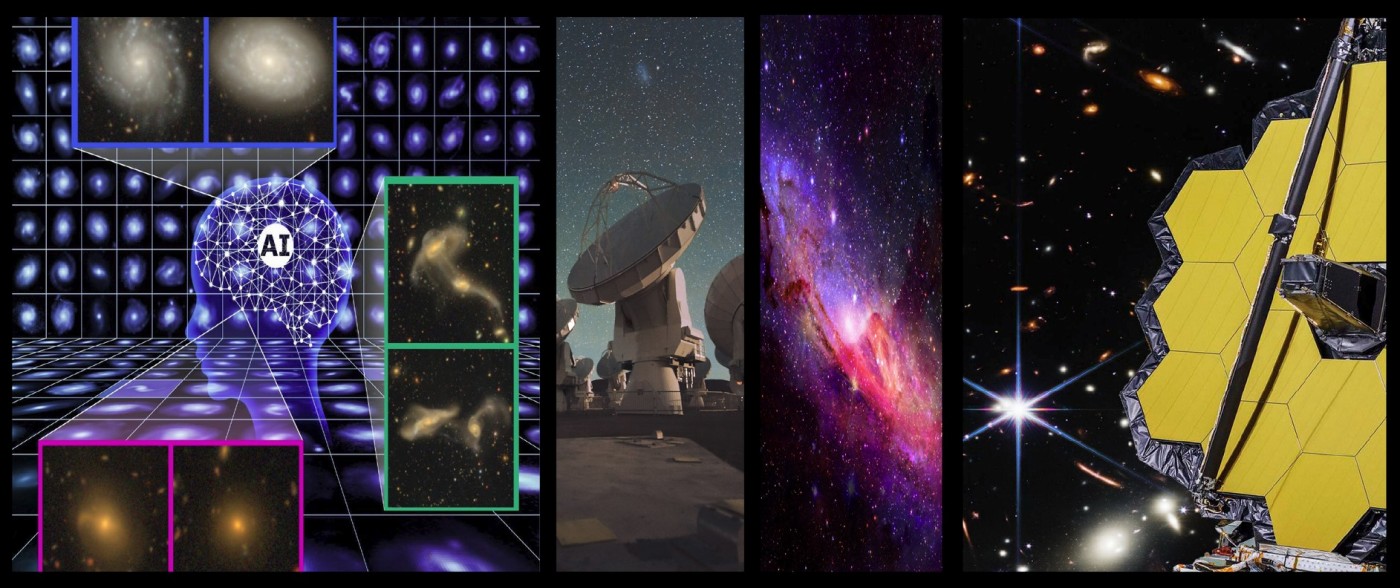 Astronomy today is in an exciting and challenging era with the fast-increasing amount of data from large-scale sky surveys and future facilities.
For example,
the Sloan Digital Sky Survey (SDSS) founded in 2000 has observed ~50 million galaxies,
the Dark Energy Survey has found over 300 million galaxies since starting its observation in 2013, and in the near future,
the Vera C. Rubin Observatory will carry out an astronomical survey to observe ~20 billion galaxies.
This accelerates the development of machine learning (ML) and artificial intelligence (AI) in astronomical studies.
In this talk, Sunny will give an overview of how astronomers react to the plethora of astronomical data and how ML and AI help improve conventional analyses in various aspects,
as well as inspire new perspectives to look into data in galaxy studies.
Hopefully see you all at the Wetlands Centre (Discovery Room) , Raffle & Refreshments as usual.
When Who Where
Date: Sunday 16th July 2023,
Time: 7pm.
Speaker: Dr Ting-Yun Cheng aka (Sunny)
Venue: Given at the Washington Wetlands Centre (in the Discovery Room) and via Zoom (usual Zoom joining instructions), but please do try an attend in person if possible to show support for YOUR Society and our speaker Sunny.
Our speaker
Our speaker is Dr Ting-Yun Cheng aka "Sunny" is a Postdoctoral Research Associate in the Centre for Extragalactic Astronomy at Durham University.
Previous Talk(s):
Ting-Yun Cheng (Sunny) (Durham University): What a machine sees? – Galaxy morphological classification.
Cheng, Ting-Yun, Huertas-Company, Marc, Conselice, Christopher J, Aragón-Salamanca, Alfonso, Robertson, Brant E & Ramachandra, Nesar (2021). Beyond the hubble sequence – exploring galaxy morphology with unsupervised machine learning. Monthly Notices of the Royal Astronomical Society 503(3): 4446-4465.