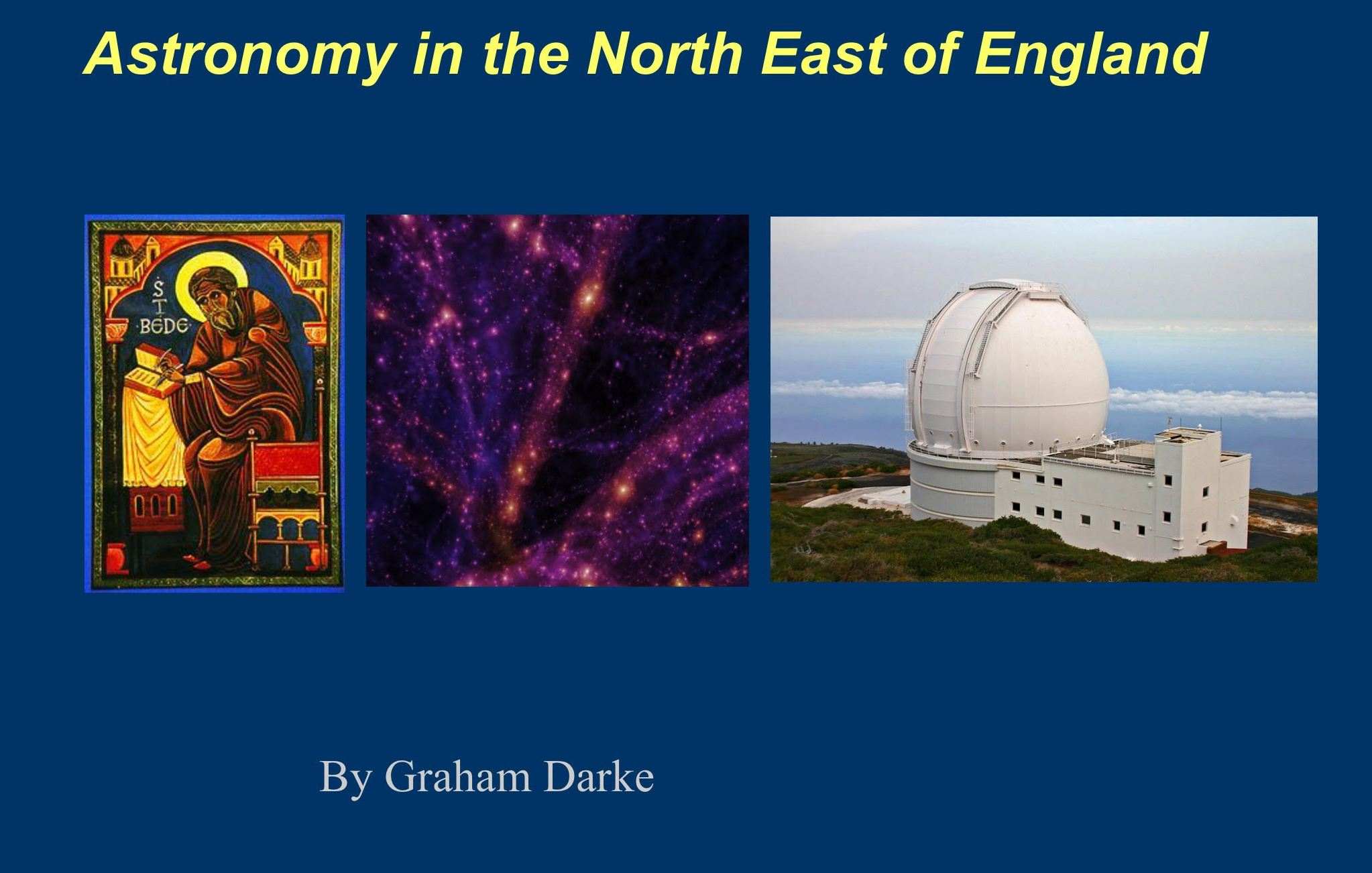 The North East of England has a rich astronomical heritage and this talk will examine a timeline which started in the Neolithic period right up to modern day research and the recent explosion in Astro tourism in our region.
In this talk Graham will look at the people, organisations, places and practices which have often gone uncelebrated.
It's not often that the Venerable Bede and Computational Cosmology feature in the same lecture!
Intrigued?
Graham hopes to see you there.
When Who Where
Date: Sunday 19th September 2021.
Time: 7pm.
Speaker: Graham Darke FRAS.
Venue: Internet – using Zoom Pro with related Q&A afterwards (See Zoom video meeting request details below).
Talks using Zoom
Due to current Washington Wetlands Centre pandemic group restrictions this month's talk will be taking place using Zoom Pro
Therefore if you interested in viewing and participating (i.e. Q&A) in this month's talk, please send an email request to zoom-meetings@sunderlandastro.com
Stating your:
Name
If you are a current/potential member (i.e. Single, Family, Concession, etc)
And if it's agreeable you will be then sent details on How to join the Zoom video meeting for the SAS talk.
The requisites will be:
Our speaker
Our speaker is Graham Darke is previous a Chair, current SAS President and is a very active member of the the society and is passionate about Astronomy outreach, observing and astrophotography.