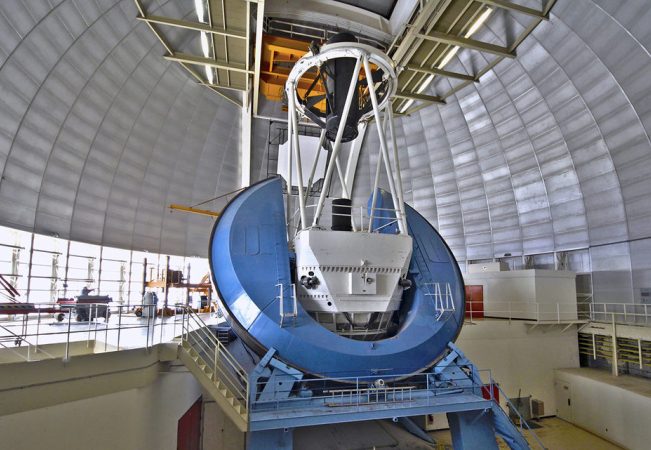 The expansion history and large-scale structure of the Universe is a key prediction of cosmological models, and DESI observations will permit scientists to probe diverse aspects of cosmology, from dark energy to alternatives to General Relativity to neutrino masses to the early Universe.
DESI will measure the expansion history of the Universe using the baryon acoustic oscillations (BAO) imprinted in the clustering of galaxies, quasars, and the intergalactic medium and will extract cosmological distance information from the clustering of matter and galaxies.
When Who Where
Date: Sunday 21st April 2019,
Time: 7pm.
Speaker: Dr Jurgen Schmoll (Durham University,
Centre for Advanced Instrumentation) (SAS, DAS, CaDAS)
Venue: Will take place at the Cygnus Observatory (WWC Discovery Room).
Our speaker
Our speaker is Dr Jurgen Schmoll a is a member of Astronomer and Instrument Scientist based at the Centre for Advanced Instrumentation and in the Department of Physics, Durham University. He is also an honorary member of the SAS, Secretry of DAS and chair of CaDAS)