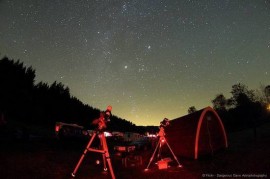 The Kielder Forest Star Camp runs from Wednesday 10th to Monday 15th (am) October 2018.
The Kielder Forest Star Camps are run twice a year, in the spring (usually in Feb/March) and in the autumn(usually in October).
Originally setup and organised by members of Sunderland Astronomical Society(SAS), and now organised by the Kielder Forest Camp Site.
All activities on the main day Saturday are free to attend.
Details