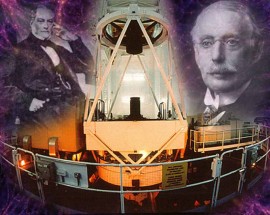 David Kidds' talk will outline the early history of Grubb Parsons (international telescope manufacturer, based in Heaton Newcastle upon Tyne).
David will be outlining Grubb-Parsons early history leading to the 74" Reflectors.
David's talk, 'A Gift of Stars', will tell the story of how Grubb Parsons came to be in Newcastle and will, in particular, focus on (no pun intended!) the firm's first big reflector, the 74 inch David Dunlap telescope.
Details