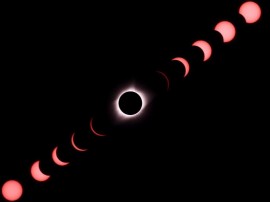 On August 21, 2017, millions of people across the United States saw nature's most wondrous spectacle — a total eclipse of the Sun.
The 'Great American Eclipse' as it has been called was a truly spectacular event for millions of people. This much anticipated eclipse was the most watched, most photographed and most televised astronomical event of a generation.
Graham Darke will explain why we have solar eclipses, the different kinds of eclipse and share his experiences from his August 2017 trip to Idaho.
Details