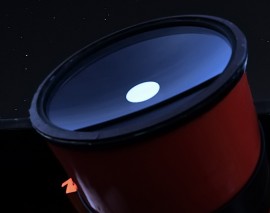 For most astronomical societies, refurbishing an historic scope would be a dream come true. David Ettie of Sunderland Astronomical Society reveals how he and his fellow stargazers did just that.
While the north east of England is well known for mining and heavy industry, until 1985 it also had a hand in producing quality telescopes, courtesy of a company called Sir Howard Grubb, Parsons and Co. Ltd.
The roots of this enterprise go back to the famous Victorian telescope maker Howard Grubb, who established the Grubb Telescope Company in Dublin in 1833 before the business was moved across the Irish Sea to Newcastle Upon Tyne in 1925.
Acquired by the British engineer Charles Parsons, the company was renamed and became known colloquially as Grubb Parsons.
For the Full article – please see the Sky at Night Magazine.
Details