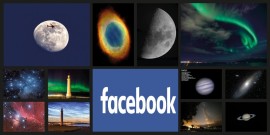 The Sunderland Astronomical Society's Astrophotography Competition will held on Sunday 19th May 2019, from 7:00 pm, where the best of our SAS astrophotographer images will be displayed and voted on at this competition event.
Categories
This year there will be 3 main categories:
Solar System.
Deep Sky.
Smartphone/Tablet.
Skill Level
In each Category (apart from Smartphone) experience Levels:
Less than 12 months experience.
More than 12 months experience.
There will be a winner and runners-up photo will be voted on for each category & skill level.
This year we also have a new Smartphone/Tablet category. This can any image and any experience level.
Also, if contestants would like their astro images shown on the projector during this event (it could even get you a few more votes :-)), please submit your images to the chairman ahead of the event.
Details