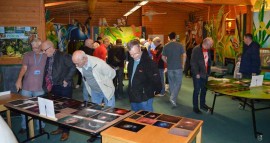 The Sunderland Astronomical Society's Astrophotography Competition will held on Sunday 21st May 2017, from 7:00 pm, where the best of our SAS astrophotographer images will be displayed and voted on at this competition event.
Traditionally, this is held at the end of our talk season and consequently enjoys something of a more relaxed atmosphere.
This year there will be 2 categories on Solar System and Deep Sky, and 3 skill levels: in beginner, intermediate and advanced, and a winner and runners-up photo will be voted on for each category & skill level.
Update: Competition Winners & Runners up
Details